Imoen Alondier
Squire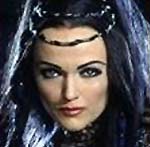 Posts: 50
Occupation: Eldest of Mourde Alondiers "Dozen Daughters"

Posted: Mon Aug 03, 2009 7:16 am

Post subject: SASI out of town

---

SASI and it's illustrious representatives will be off in the mountains of the BC interior for the next week.

So, in the meantime, if you could all just email Derek and let him know that you agree to all the proposals put forth by Orthien Tane and his crew, that would really help me out.

Thanks in advance for your assured compliance, after all, Orthien Tane and his crew are

ALL

orphans...
_________________
You think you can do these things Nemo, but you just can't!